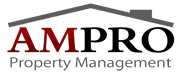 Thank you for considering renting from AMPRO. In order to process your application quickly, please note the following:
1. A non-refundable application fee of $35.00 for each adult applicant must be paid in order to process your application. The fee can be paid online, by mail or in person.
2. A month copy of your pay stubs
3. Copy of driver's license
4. If self-employed, 2 years tax return
5. Information can be faxed to: 770-997-0225 or email: info@AmproPropertyManagement.com
6. Please complete all sections and mark N/A for any fields that do not apply. Any missed
information will result in unnecessary delays in processing and/or rejection of your application.
[contact-form-7 id="6166" title="Online Application Form"]